【News】Gozioki to partner with top universities of Myanmar and develop global IT talent
August 16, 2019
Gozioki Inc. ("Gozioki," Head Office: Tokyo, CEO: Ken Yoshida) has agreed with University of Computer Studies, Yangon ("UCSY") and Technological University (Hmawbi) ("TUH"), in separate agreements, to develop global IT professionals.
With increasing human resource mobility in Asia, it is becoming a necessity to foster talented and skilled people who can play an active role globally. Gozioki will support UCSY and TUH with Japanese language, Japanese culture, and leadership education. The aim is to provide students at Myanmar's top universities with more professional opportunities.
Gozioki, whose company motto is "Get involved, globally," was established in 2018 to develop business in the field of global education. In addition to strengthening the relationship with educational institutions in Myanmar, Gozioki will continue expanding businesses in other regions of South East Asia.
Overview of UCSY and TUH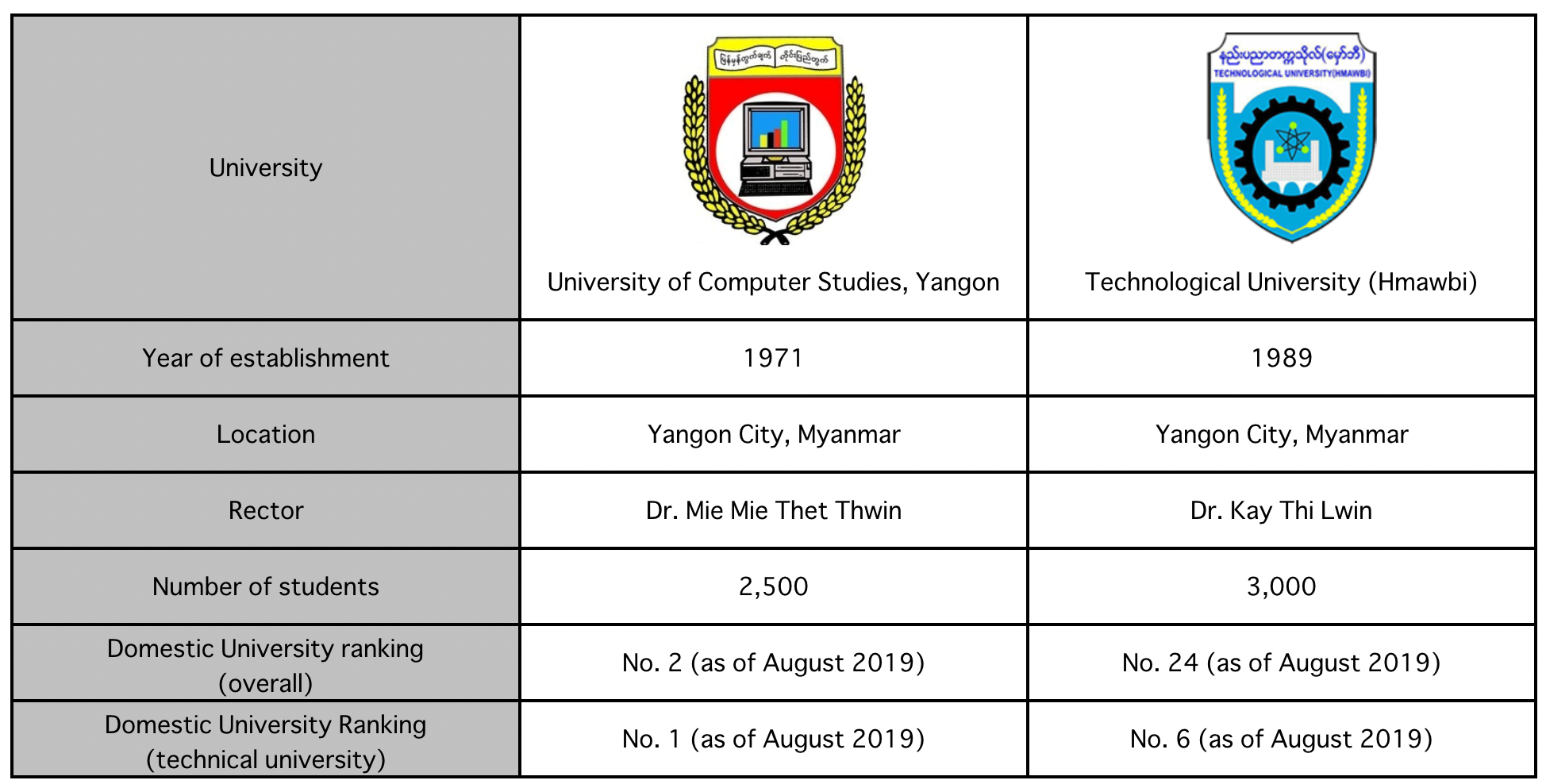 *The ranking is according to "uniRank"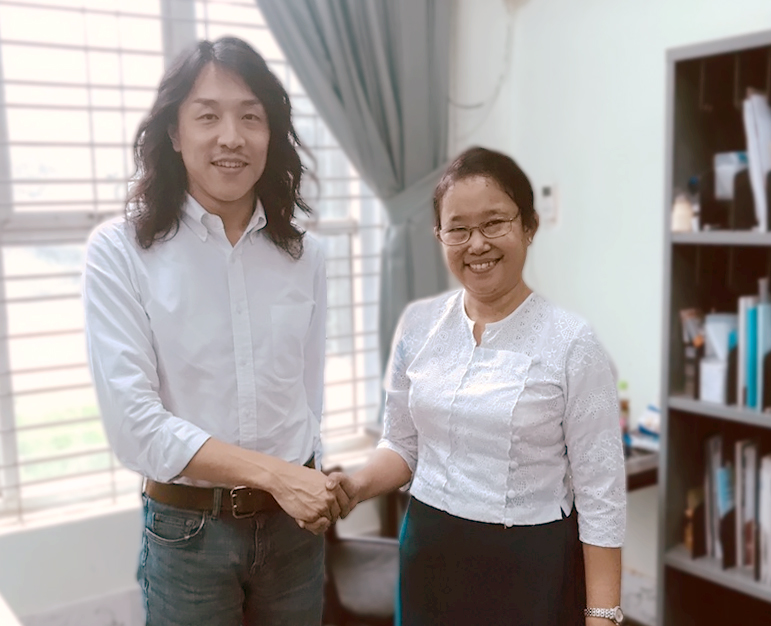 Left – Ken Yoshida (Gozioki)
Right – Dr. Mie Mie Thet Thwin (UCSY)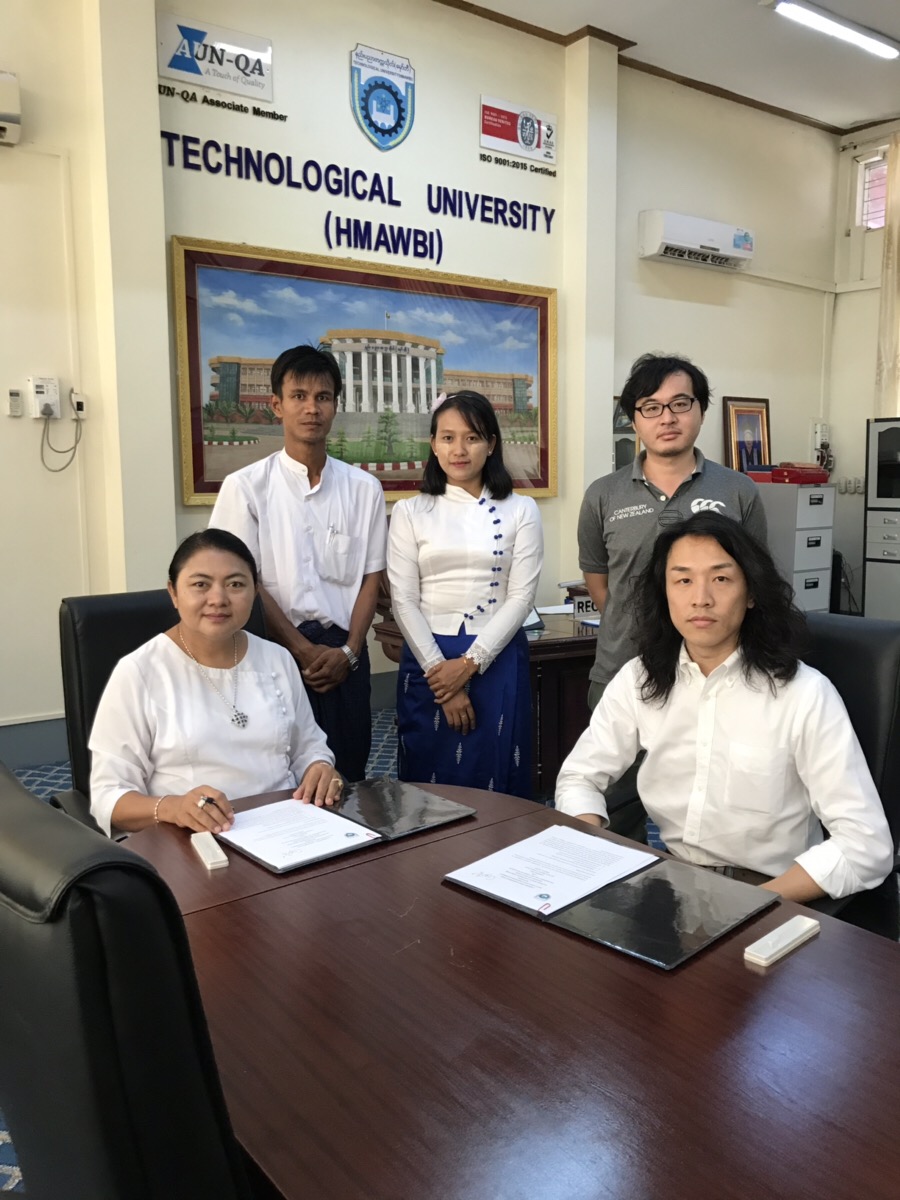 Front row left – Dr. Kay Thi Lwin (TUH)
Front row right – Ken Yoshida (Gozioki)
For inquiries on this matter, please contact below
Gozioki Inc.
info@gozioki.com