【News】Burmese IT Personnel: Japanese Language Education and Employment Support at the University of Computer Studies, Yangon
During the previous fiscal year, Gozioki Inc. ("Gozioki," Head Office: Tokyo, CEO: Ken Yoshida), With us Corporation ("With us," Head Office: Osaka; CEO: Tomio Ikoma), and the University of Computer Studies, Yangon ("UCSY") jointly launched the Japanese Language and Employment Support program "ROAD TO JAPAN."
The previous press release can be found in the link below:
https://gozioki.com/2020/01/436/
*Japanese only
From January 12 to 13, the ROAD TO JAPAN Class of 2021 participated in a graduation presentation event. While the event was held online due to COVID-19, 67 members, including the 41 students, Tomita Ikoma (CEO of With us), Mie Mie Thet Thwin (Rector of UCSY), and Ken Yoshida (CEO of Gozioki) were in attendance.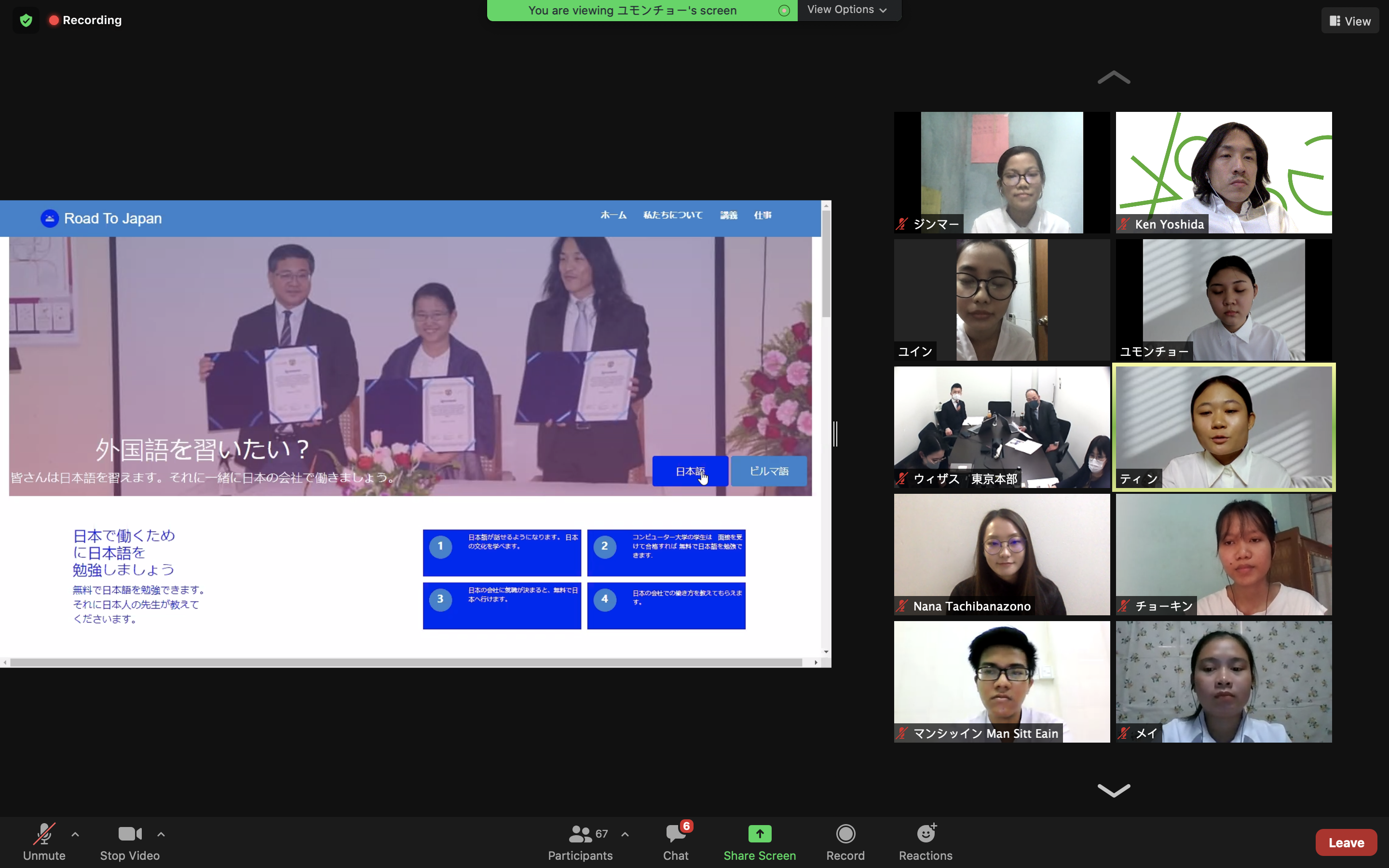 The students were divided into eight groups and were asked to explain the respective websites that each of the groups had developed. All presentations were done in Japanese. Given that the students on the ROAD TO JAPAN program wish to work in Japan (a number of students already have job offers), this event also served as a good opportunity for them to showcase their IT expertise and Japanese proficiency (JLPT N3 equivalent).
In line with the shared goal of developing talent that can thrive in a global society, Gozioki, along with the With us Corporation, will continue to provide Japanese language education, Japanese cultural education, and leadership education on a global scale.